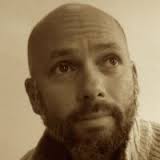 I am interested in oscillatory brain responses during perception and how these responses are modulated by motivational relevance. Hereby, stimuli can be of relevance themselves or motivational relevance can be acquire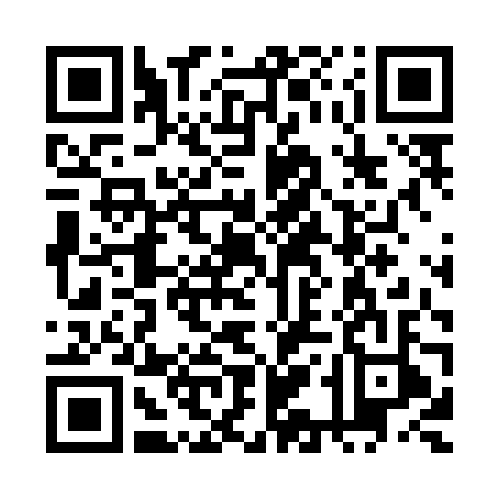 d by learning processes.
I work mainly with: MEG (time-frequency, cortical source localization, etc.), EEG, Autonomic responses (heart rate, skin conductance)
Currently, I am Professor of Psychology at the Basic Psychology Department at the Complutense University, Madrid, Spain and a senior Researcher at the this lab.
You can contact me: smoratti[at]ucm.es
Selected Publications
Lithari C, Moratti S, Weisz N. Thalamocortical interactions underlying visual
fear conditioning in humans. Hum Brain Mapp. 2015 Nov;36(11):4592-603. doi:
10.1002/hbm.22940. Epub 2015 Aug 19. PubMed PMID: 26287369.

Moratti S, Strange B, Rubio G. Emotional arousal modulation of right
temporoparietal cortex in depression depends on parental depression status in
women: first evidence. J Affect Disord. 2015 Jun 1;178:79-87. doi:
10.1016/j.jad.2015.02.031. Epub 2015 Mar 6. PubMed PMID: 25801520.

Moratti S, Méndez-Bértolo C, Del-Pozo F, Strange BA. Dynamic gamma frequency
feedback coupling between higher and lower order visual cortices underlies
perceptual completion in humans. Neuroimage. 2014 Feb 1;86:470-9. doi:
10.1016/j.neuroimage.2013.10.037. Epub 2013 Nov 1. PubMed PMID: 24185019.

Fernández A, Turrero A, Zuluaga P, Gil-Gregorio P, del Pozo F, Maestu F,
Moratti S. MEG delta mapping along the healthy aging-Alzheimer's disease
continuum: diagnostic implications. J Alzheimers Dis. 2013;35(3):495-507. doi:
10.3233/JAD-121912. PubMed PMID: 23478303.

García-Pacios J, Gutiérrez R, Solesio E, Moratti S, Ruiz-Vargas JM,
López-Frutos JM, Lorenzo-López L, Del-Pozo F, Maestú F. Early prefrontal
activation as a mechanism to prevent forgetting in the context of interference.
Am J Geriatr Psychiatry. 2013 Jun;21(6):580-8. doi: 10.1016/j.jagp.2012.12.021.
Epub 2013 Jan 24. PubMed PMID: 23388623.

Munar E, Nadal M, Rosselló J, Flexas A, Moratti S, Maestú F, Marty G,
Cela-Conde CJ. Lateral orbitofrontal cortex involvement in initial negative
aesthetic impression formation. PLoS One. 2012;7(6):e38152. doi:
10.1371/journal.pone.0038152. Epub 2012 Jun 4. PubMed PMID: 22675517; PubMed
Central PMCID: PMC3367021.

Nevado A, Hadjipapas A, Kinsey K, Moratti S, Barnes GR, Holliday IE, Green GG.
Estimation of functional connectivity from electromagnetic signals and the amount
of empirical data required. Neurosci Lett. 2012 Mar 28;513(1):57-61. doi:
10.1016/j.neulet.2012.02.007. Epub 2012 Feb 11. PubMed PMID: 22329975.

Moratti S, Saugar C, Strange BA. Prefrontal-occipitoparietal coupling
underlies late latency human neuronal responses to emotion. J Neurosci. 2011 Nov
23;31(47):17278-86. doi: 10.1523/JNEUROSCI.2917-11.2011. PubMed PMID: 22114294.

Ethridge L, Moratti S, Gao Y, Keil A, Clementz BA. Sustained versus transient
brain responses in schizophrenia: the role of intrinsic neural activity.
Schizophr Res. 2011 Dec;133(1-3):106-11. doi: 10.1016/j.schres.2011.07.016. Epub
2011 Aug 11. PubMed PMID: 21839617; PubMed Central PMCID: PMC3220784.

Clementz BA, Gao Y, McDowell JE, Moratti S, Keedy SK, Sweeney JA. Top-down
control of visual sensory processing during an ocular motor response inhibition
task. Psychophysiology. 2010 Nov;47(6):1011-8. doi:
10.1111/j.1469-8986.2010.01026.x. PubMed PMID: 20477977; PubMed Central PMCID:
PMC2925050.